My name is Dr. Alecea Standlee and welcome to my website! I am currently a Tenure-Track Assistant Professor of Sociology at Concord University. I put together this website so that you can learn about my interests as a teacher and researcher.
I am fascinated by the ways in which communication technologies like social media are changing college interpersonal interactions and influencing educational outcomes. If you are interested in learning more, make sure to check out the research section of this website, especially my Dissertation: The Real "Virtual World": Techno-mediated Relationships in the Lives of College Age Adults.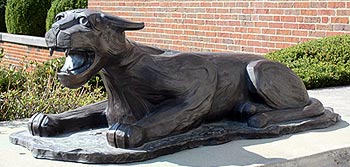 I am often asked what I most enjoy about my career. Simply put, I love to both teach and research! I enjoy encouraging students to gain knowledge and learn to use critical thinking skills. I believe in a pedagogical approach that emphasizes a collaborative discussion based learning environment. Check out my Teaching Philosophy and Materials to learn more. I have a lot of materials for download including past course Syllabi, Lecture Notes, and Student Evaluations in PDF format.
I encourage you to explore my site. You can find a bit of everything from my academic career and even a little about my personal life. If that is not enough, feel free to Contact Me to learn even more. Enjoy your visit!
~Dr. Alecea Standlee
astandlee@concord.edu • Concord University • (304) 384-6054